Commercial Water Filters and Filtration Systems
Problem Water? Solved with Filters.
Many different water situations require a POE (point of entry) water filter. Iron, hydrogen sulfide, sediment and chlorine commonly taint water quality. Fortunately, Diamond H2O® has water filters for every situation.
All Diamond H2O® Water Filters are approved by a third party. TG Analytical Labs certifies each product using national standards i.e. NSF/ANSI 44 to verify that our water filters exceed these performance standards.
All validated products are listed on the DSPS website.
Whenever you have a question, you can depend on our expert service to support you and stand behind our products.  Call 920-757-5440 to talk with a specialist.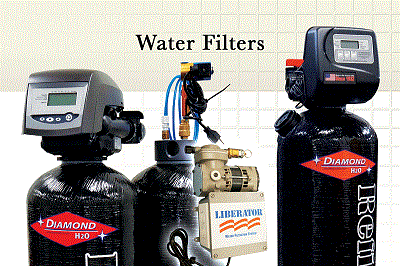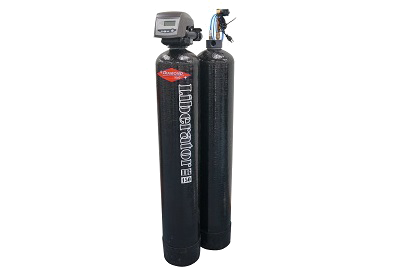 LIBERATOR SERIES
The Liberator Series of water filters all utilize an advanced backwashing filter which can adapt to most applications. Liberator filters offer many programmable features and adapts to your usage. They keep track of historical data to adjust performance and save money.
Liberator AC
Liberator AN
Liberator IR
Liberator OR
Manuals, specification sheets, and more information on each system can be found here.
REFINER AC
Residential Point of Entry (POE) Granular Activated Carbon (GAC) Filter
Certified to remove Chlorine from water supply
Automatic or manual backwash features prevent plugging that will constrict flow
THE REFINER AN (ACID NEUTRALIZER)
Acid Neutralizers are used to balance out specific water problems.  If your water is acidic, it can be extremely corrosive to your plumbing system.  Signs of a low pH are blue green stains on toilets, fixtures and tubs, which means your water is eating away at your pipes.  If left untreated this will lead to problems with leaking pipes and costly repair bills.  An acid neutralizing filter can treat this issue and prevent any further damage.
Residential Point of Entry (POE) acid neutralizer-Single-tank system with custom media blend to raise the pH of acidic water and prevent overcorrection
Manufactured to neutralize acidic water efficiently in high and low flow conditions
Automatic or manual backwash features prevent plugging that will constrict flow
Specialized fillport for efficient media replacement without the need to remove the control valve
Certified to remove ferric iron and other particles
DIF Industrial Filter Series
Diamond Water systems are an integrated system design using the most reliable and serviceable components on the market today. All filters are provided with a high quality media that offers the filterability, durability and low pressure drop required by a wide range of operating conditions and applications. The standard PVC lower distributor system provides corrosion resistant, trouble free service, total media bed utilization, even service flow and proper backwashing. A filter gravel support bed covers the lower distributor system to prevent intrusion of media and provide even backwashing.
DCF3 Series
Various Filter Medias Available To Fit Most Applications
Packaged Water Filter Systems
Top Mounted Brass Control Valves

Activated Carbon: Taste and Odor Removal – Dechlorination

Calcite Neutralization: pH neutralization

Filter Ag: Turbidity Removal

Manganese Greensand: Iron Removal

Multi-Layer: High Flow Turbidity Removal
THE FE SERIES (IRON FILTER)
This iron filter uses a chlorine chemical feed pump to oxidize and then remove Iron from drinking water.
DIAMOND DUAL FILTER SYSTEM
This Diamond H2O® Dual Filter Drinking Water System includes a 5-Micron Carbon Filter & GAC Filter. It is designed to remove bad taste, odor & color from drinking water, all the while maintaining the healthy minerals.
Reduces: Chlorine, lead, Cadmium, Mercury, and Cysts such as Giardia and Cryplospordium.
HAC Carbon
Part Number: 30-0004-XX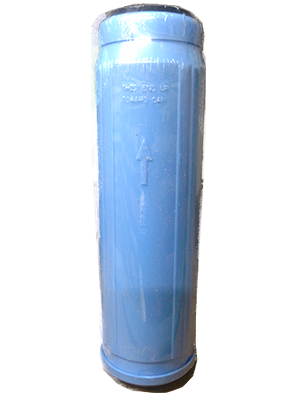 Carbon Block
Part Number: 30-0002-XX