RESIDENTIAL REVERSE OSMOSIS WATER FILTRATION SYSTEM & FILTERS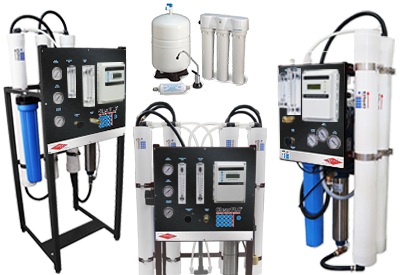 Diamond H2O® Reverse Osmosis Systems are among the most efficient and reliable systems in the industry. The free standing, hinged wall-mount, and Element™ models include specialized features such as fully programmable electronic controls, a TDS monitor, along with flow meters, gauges, and an integrated alarm system. Systems range from 50 gpd to 100,000 gpd. Call 920-757-5440 and speak with a specialist.
Features Include:
Corrosion-resistant powder-coated welded carbon steel or stainless steel frames
Panel mounted system, pressure gauges, and flow meters
(LIPS) Low inlet pressure safety shut-off
Refiner™ Fully Programmable Automatic Backwashing Carbon Filters (standard with all freestanding and hinged wall-mount systems)
We stand behind our products 100% and provide above and beyond support for your customers. Our staff is ready to help you.
ClearFlo™ Element™ SERIES
Digital display of TDS, temperature, system status, & run time
High flow, low energy membranes
NSF 61 certified fiberglass membrane housings
(LIPS) Low inlet water pressure safety shut-off
Programmable Automatic system re-start
Panel mounted, easy to locate & access stainless steel pressure gauges, flow meters, & electronic control
Pre-treatment in-line carbon and 5 micron sediment filtration
MICROLINE REVERSE OSMOSIS SYSTEM
IMPROVED TASTE
HIGHLY EFFECTIVE CONTAMINANT REDUCTION
CONSUMES NO ELECTRICITY
EASY TO MAINTAIN
LOW PRODUCTION COST
HIGH QUALITY WATER FOR PENNIES A DAY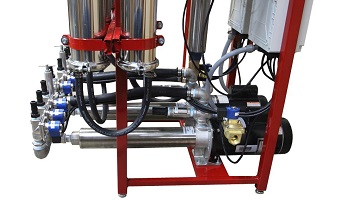 DIAMOND H2O® CLEARFLO™ REVERSE OSMOSIS SYSTEM OPTIONS.
Reject Recapture Systems – Delivers Captured water (such as reject/concentrate) and delivers it at a desired volume.
Fresh Water ByPass – Supplies delivery/booster pump with separate water source if R.O. holding tank is in a low-level situation. System will not contaminate R.O. holding tanks with separate water supply.
Severe Weather / Spray Resistant Enclosure