As a homeowner there's almost nothing worse than coming home or waking up to water damage—especially when it could have been avoided. From a leaky pipe under a sink to a flooded basement, the effects of water damage can leave you with frustrating cleanup and an unexpected bill.
But there is a smart and simple way to keep your home protected.
Introducing the DROP Smart Home Leak Protection System—your safeguard against unexpected home water system problems.
DROP is an integrated system that connects to all parts of your home water system and monitors it 24/7, ensuring that you're well-informed and able to be proactive rather than reactive to any problems that arise. DROP allows you to enjoy your home water system with full peace of mind because you're in control.
Essential Components of the DROP System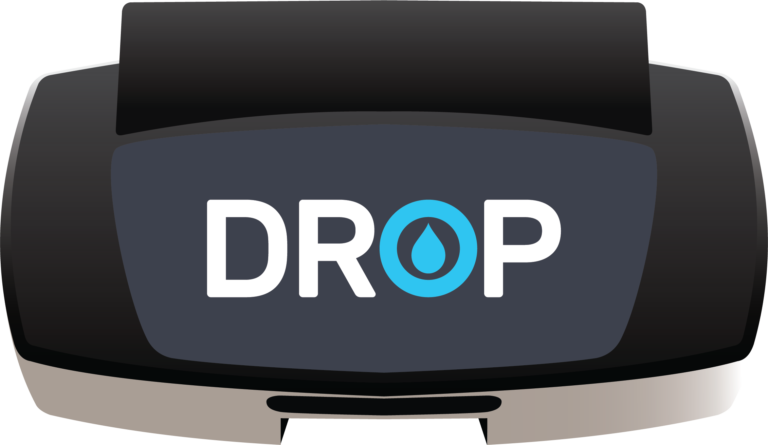 DROP Hub
This smart device is the heart and brain of the DROP System that keeps you constantly in the loop through the DROP App.
Connects to all parts of a home water system
Uses low-frequency radio waves to communicate directly with pumps, flow meters, and other devices
Sends text, email and push notifications of vital water system information through the DROP App, which uses standard home Wi-Fi
Automatic updates no matter where you are so you're always in the know
Battery back-up ensures DROP continues working and your home remains protected even during power outages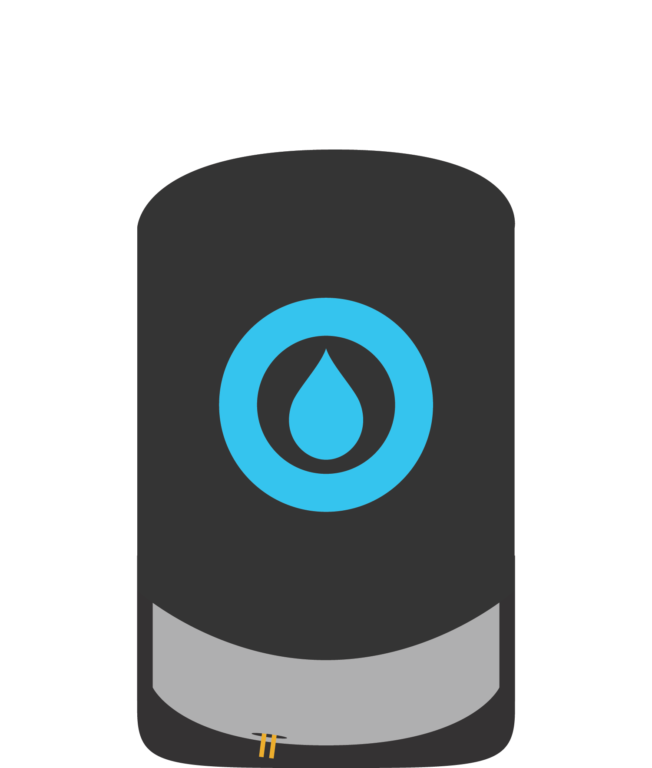 DROP Leak Detectors
Intuitive devices that detect moisture or leaks and immediately alert the DROP Hub to shut off your home water supply and minimize potential water damage. Leak Detectors are your greatest allies when you're sleeping or away from home to ensure you avoid costly water damage.
Smart safeguards against water damage from an unexpected leak
Can be placed under all sinks, near toilets, behind washing machines and anywhere a leak or water damage is likely to occur
Name individual leak detectors to help easily identify where a problem occurs
Designed to sense moisture and send an immediate alert to the DROP Hub to shut off water supply when necessary (no need for you to shut it off)
Continuous Water Flow alerts help keep track of water usage to help reduce water waste and avoid unnecessarily high water bills
Monitors temperature to enable freeze protection when necessary in cold climate areas to avoid frozen pipes and other cold-weather specific water problems
Powered by two AA batteries, which last five years on average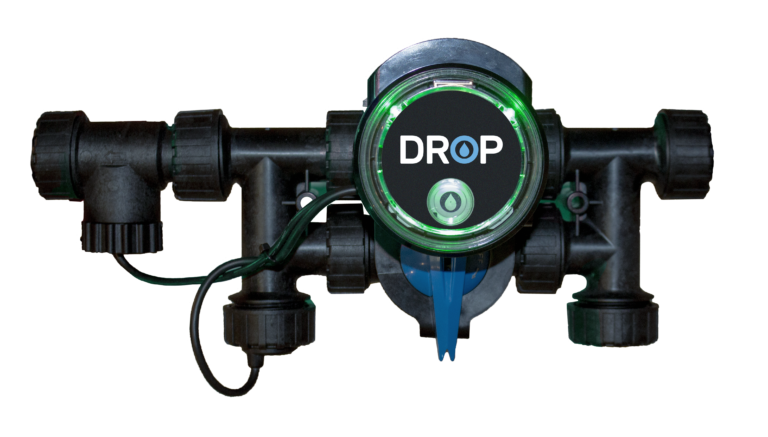 DROP Home Protection Valve
Connect the Home Protection Valve directly to your water line to receive the most accurate and up to date analysis of your home water system.
Built-in flow meter and pressure sensors can detect a broad range of problems from leaky faucets to continuous flow
Automatically shuts off water when a leak is detected or gives you the ability to manually shut water off through the DROP App
Provides useful data to aid in water conservation and lower water bills
Provides backflow prevention
Sends notifications of vital system information via text, email or push notifications
When paired with DROP Leak Detectors through the DROP Hub it provides every leak detection technology available today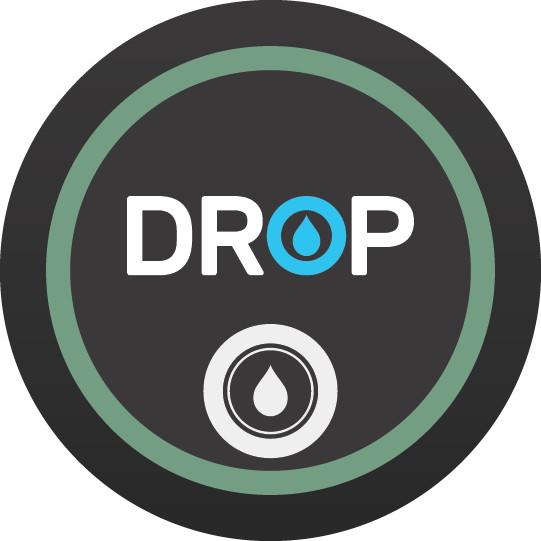 DROP Remote
This smart remote is the perfect accessory for all DROP devices.
Turn water on or off with a single button
Notifies you of new system events
Extends wireless DROPLink network
Don't wait. Protect your home with DROP today.
The DROP Home Leak Protection System will protect your home from unexpected water damage and allow you to have full access and control of your home water system, no matter where you are.
Live life to the fullest and without worry about home water problems with DROP.To learn more about how DROP can help you visit us here or give us a call at (920) 757-5440 today.