Anyone who lives in Wisconsin knows the true meaning of a cold winter. Temperatures dipping below zero and wind chills hitting negative double digits are all just par for the course of living in this beautiful state.
We've got the perfect conditions for a winter wonderland—and frozen pipes.
When temperatures drop below freezing for an extended period of time there is the possibility that water can freeze in pipes, leading to potential water damage. Cabins or other secondary residences are particularly at risk while left unattended during the winter.
With local weather experts calling for an excess of snowy and cold weather this winter, having preventive measures in place to protect against frozen pipes can save you from major headaches down the road.
Numbers Don't Lie
Winter weather-related water damage is nothing to take lightly as these statistics show:
Water damage and freezing are third largest cause of catastrophe losses (only behind hurricanes and tornadoes)
In 2014 Winter Storm related claims caused $2.3B in insured losses
Water damage is the second most common homeowners' insurance claim
Average cost of a water damage claim is $8,861
Have you done everything you can to protect your cabin or other at-risk residences? Without proper measures in place you could face an expensive insurance claim.
Tips for Preventing Frozen Pipe Damage
Fortunately, there are simple precautions you can take to help reduce the risk of pipes freezing.
Keep the temperature in the home at a minimum of 65 degrees
Open cabinets
Let faucets drip
Know where your water shutoff valve is
However, to have the ultimate peace of mind during this winter season there's no line of defense against frozen pipes like the DROP Automatic Water Shutoff System.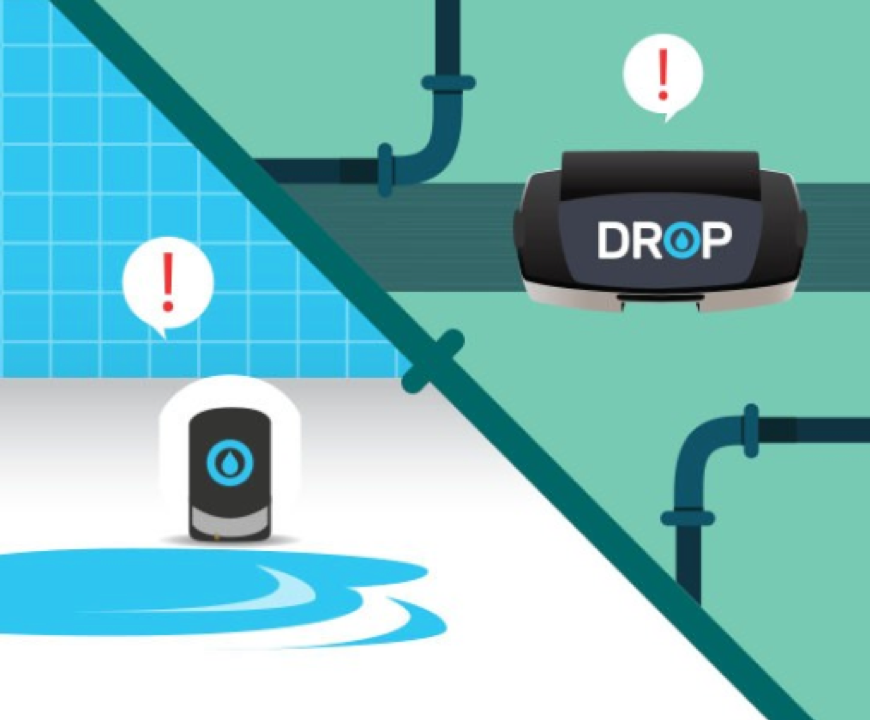 Smart Home Leak Protection Solution – designed to prevent water damage from happening, and to notify you immediately when it does.
The innovative technology of the DROP water system allows you to monitor your home's water system from anywhere at any time, so you can take action to prevent water damage from frozen pipes or other winter weather-related emergencies.
DROP Hub
Can connect up to 32 different DROP devices around the home
Provides text, email and push notifications of vital water system information
Automatic updates no matter where you are
Battery back-up ensures DROP continues working and your home remains protected even during power outages
DROP Home Protection Valve
Can notify you and-or automatically turn off your water supply when a problem is detected such as extended periods of flow or drips in pressure
Provides backflow protection
Aids in water conservation & saves money on your water bill
DROP Leak Detectors
Senses leaks and monitors ambient temperature all over your home
Real time alerts ensure property is protected from extensive water damage
Place anywhere in your home where there is a high risk of leaks
Can be set to shut off water main remotely when leak is detected
Completely wireless (powered by batteries with a 5-year life)
DROP App
You have the information you need and are in full control

Turn water on or off remotely

Receive real-time notifications of leaks, temperature changes, instances of increased water pressure or continuous flow, etc.

90-day historical water data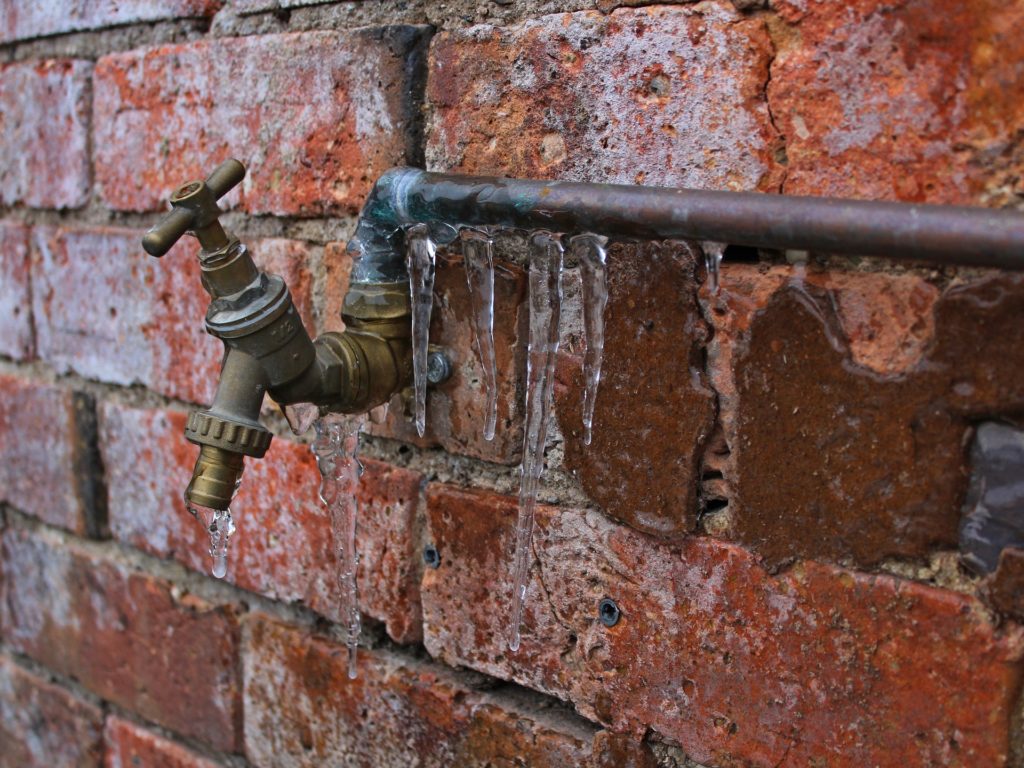 There's a lot of winter left—will you be prepared?
Sometimes even the most unfaltering preventive measures are no match for the force of a Wisconsin winter. When temperatures drop to extreme levels and the snow piles up, you'll want to know you've done everything you can to keep your property safe.
By installing a DROP Automatic Water Shutoff System you can monitor the status of your home's water system remotely, and instantly turn off the water if a pipe freezes or some other water issue is detected. This can help you avoid an expensive and unexpected homeowners' insurance claim.
Plus, some insurance providers offer a discount to homeowners who install a DROP water system, and those savings can help the system pay for itself.
So what are you waiting for? Let Diamond H2O help you protect your home with DROP. We'll provide you with expert knowledge and service to ensure you have the best water system for your home.
Learn more about the benefits of installing a DROP Automatic Water Shutoff System in your home and all that it has to offer please contact Diamond H2O: 920.757.5440 or [email protected]